We offer online and in-person education for mental health professionals. We utilize current research, professional experience, and ancient wisdom to offer you cutting edge material. Whether you're looking for certifications, single-subject courses, guided meditations, or webinars, you can find all that (and more!) here. Our content is intentionally crafted for the empowerment of mental health providers and their clients.
If you are a community mental health organization or a large private practice, we offer significant discounts on courses.
For those looking for a more interactive experience, we also offer curated training (brought straight to you!) and team wellness retreats.
#TrainingWithHeart
Interested in any of these offerings? Reach out and we'll start a conversation!
Our Foundational Certification Course
Available Now
This course offers extensive theory, research, and evidence surrounding the three cores of integrative care - Mindfulness, Movement, and Nutrition. Learn how to ethically and practically work these components into clinical practice, while understanding and addressing barriers you and your clients might face in accessing these tools.
Leave 3CI feeling confident in integrative modalities, with the real-world tools needed to incorporate them into practice. Downloadable client handouts and worksheets, comprehensive self-growth workbook, Integrative Mental Health Professional credentials, and guided practices for client and clinician.
We've worked with these practices to obtain IMHP credentials for their entire team, and maintain a partnership to train any new providers they bring on!
Contact our team if you'd like to learn more about this process.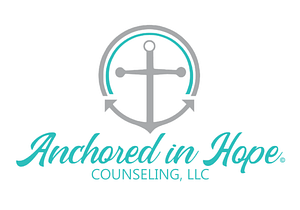 Anchored in Hope Counseling
Anchored in Hope Counseling in Toledo, OH uses a holistic, integrative approach to mental health focusing on the mind, body, and spirit. They work with clients ages 3-100 using an integrative approach recognizing that many aspects affect mental health including our past experiences, upbringing, genetics, traumas, attachments, health, spiritual experiences, and more. Anchored in Hope looks towards the root cause of mental health symptoms and treats the whole person. They are an open-minded practice that welcomes all genders, religions, orientations, races, and cultures.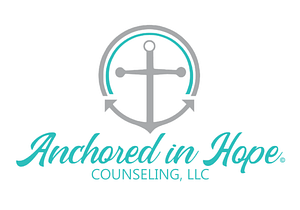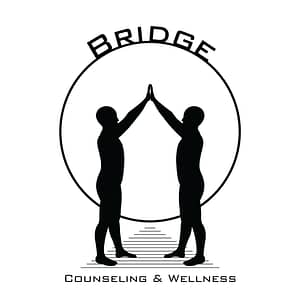 Bridge Counseling and Wellness
Bridge Counseling and Wellness in Louisville, KY takes an integrative mental health approach towards therapy, acknowledging the whole person (mind, body, and spirit) and taking into account physical and social factors rather than just the mental or emotional symptoms of a diagnosis to help people achieve greater health, wellness, and contentment. Bridge utilizes a blend of conventional treatments such as cognitive behavioral therapy and medication management with alternative approaches such as nutrition services and mindfulness practices to help their clients bridge the gap between physical and and mental health.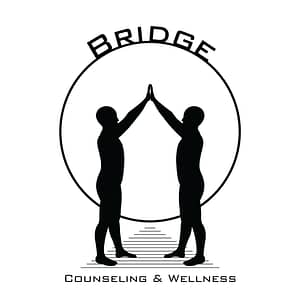 Decolonizing & Unsettling Mental Health
Available Now
This webinar series aims to start a conversation about what decolonizing and unsettling mental health means and entails. Six presenters from a variety of fields, perspectives, and global orientation speak on their experiences within mental health and what it truly means to do the work of decolonizing and unsettling the mental health field.
For greater accessibility, this series is offered through a Pay-What-You-Can / Pay-It-Forward model with numerous pricing options from $25 to $300.
We are committed to offering free resources to empower mental health professionals. Many formal educational programs and professional courses lack resources that are beyond the Western medical model or outside of mainstream treatment approaches. We acknowledge the importance of balancing evidence-based Western science with Eastern medicine, ancient wisdom, inclusive knowledge, and indigenous-based practices. We also offer self-directed resources for your clients to access as supplemental content for therapy.
Stay Current in
Your Field
Sign up to receive our best content straight to your inbox.
The Conscious Mental Health Podcast
Conversations for professionals who are always learning
If the content in our show resonates with you, we'd love if you left a review, subscribed on your platform of choice, or give us a share! This would help the algorithm reach more mental health professionals that could benefit from our content as well.
The Conscious Mental Health Podcast is a series of diverse educational resources for mental health professionals and savvy clients sponsored by the Academy of Integrative Mental Health. The Academy expands knowledge to professionals in the mental health community and beyond, using a conscious, experiential, and evidence-based format. Our mission is to deliver comprehensive health and wellness to all, by empowering personal and professional growth and confidence. We believe continuing education is an essential aspect of mental health care that is ever-evolving and changing, just like the communities we serve. The CMH Podcast is part of our efforts to increase access to modern, experiential knowledge across all stages of a clinician's career.
We share engaging conversations with skilled therapists, multi-disciplinary experts, and advocates committed to thinking outside the box using an integrative approach. Our episodes are similar to our training style in that you receive research-informed content and guided practices, news updates, and other segments to support you in your personal and clinical practice.
We provide consultation and strategic planning of mental health services to individuals, businesses, and leaders in a variety of roles. Whether you are a clinician who wants to incorporate an inclusive integrative mental health model into your practice or you are in a leadership position in a large health care system, we can guide you!
Our consultation services include clear guidelines and ethical considerations in inclusive integrative mental health treatment as well as a customized plan to help you reach your professional or institutional goals. We specialize in assisting individuals in private practice as well as organizations looking to diversify their treatment approaches and improve client results.
Our consultation services are currently on hold, but will be available again soon! Thank you for your understanding.